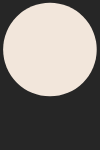 find the beauty in relief
merging the biology, psychology and sociality of health and wellness to transform our relationships to pain.
Out of necessity.
Three out of four of our founding members live with debilitating chronic pain
We are political. Our identities as queer, Black, disabled and gender diverse founders compel us to prioritize and advocate for social justice in everything we do.
We know there can be no healing without community
We prioritize the hiring of BIPOC creators, models, influencers, creatives, staff and suppliers whenever possible.
We acknowledge and include all genders in our movement
We believe the climate crisis is the largest existential threat of our lifetime and we are committed to the ongoing elimination of plastics from our product line. Currently our jars are 100% compostable.
All people deserve to live with dignity and peace. We are committed to the ongoing wellbeing of our team and our greater community through ethical production, sourcing and collaboration.
You shouldn't have to choose between what works and what feels good